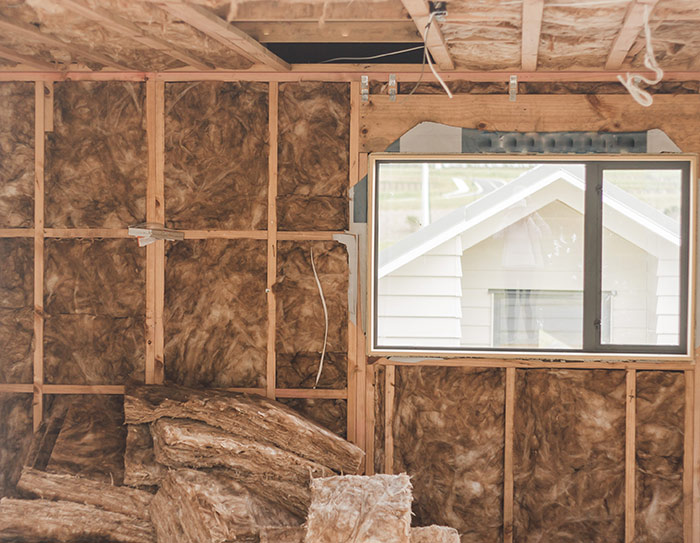 When the temperature drops, and winter takes hold in many parts of the country, it is the best time to prepare for the winter chill and be reminded of how to stay safe during spells of cold weather. Blanket insulation is the answer to all these problems. With blanket insulation, the blanket wrap provides a continuous vapor barrier that helps reduce air leakage and gives a dramatic impact on whole home comfort.
Blanket insulation is in the form of batts or rolls. Batt insulation comes in flat pieces. It is made of fiberglass or mineral wool which is pre-cut into flat pieces. It is an inexpensive way to insulate your home. There are some batt insulations that come with a foil or paper facing and some come with no facing. The need for facing is determined by your climate in your area and whether you need a vapor barrier you are insulating. When you use a Blown-in-blanket system insulation, it is fire resistant, moisture resistant and there are no chemicals or off-gassing. It guarantees to keep you toasty warm and save on energy costs. It utilizes manufactured fiberglass blowing wool installed in walls, floors, attics, or ceilings behind a proprietary fabric. And in the case of your basement if unheated, add pieces of batt insulation to the rim joists – the area along the top of the foundation where it meets the exterior walls.
In choosing the right insulation material for your home, between batt insulation versus blown cellulose, keep in mind that batt insulation is a more effective thermal barrier. It is more practical and durable. It will reduce the amount of energy required to heat and cool a home by as much as 50 percent. Along with low energy bills, the significant effect in your home will be more comfortable all year round.
For more tips on Blanket Insulation, contact Custom Insulation Company, Inc.