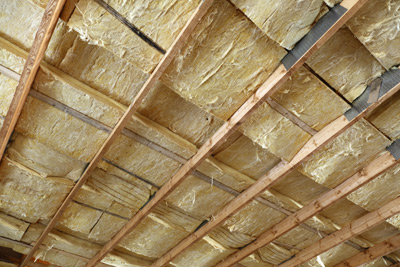 Making one's home energy-efficient is a smart and easy way to save on monthly expenses. While there are countless ways to invest your hard-earned money on your home, investing in high quality home attic insulation is a guaranteed investment that will immediately return on your investment. With professionally installed insulation in place, the heated air in winter and cooled air in summer will not escape through the attic. As a result, the in-house HVAC system will not be overworked just to keep the indoor temperature and air quality at appropriate levels. With the HVAC system working this way, it is certain that homeowners will find their HVAC system operational costs reduced.
There are many different options available in the market today when wanting to insulate a home. One of the most common options is blanket insulation. This type of home attic insulation comes in the form of blankets, hence the name. It provides a foolproof protective blanket of insulation to the attics, ceilings, and walls where a lot of holes or gaps can be found. With the blanket insulation in place, these parts where air can escape through will be covered thoroughly so the heated or cooled air will be kept inside the house thereby making indoor heating or cooling very efficient. Aside from the attics, the blanket insulation can also work perfectly in basements and crawlspaces. These areas of the house also need to be professionally insulated as doing so will help largely in improving the overall energy efficiency of a home.
Unlike other home insulation options, the blanket insulation that we install throughout Boston, MA does not settle over time. That being said, homeowners can be confident that this insulation will be able to maintain its effectiveness through time. People will save on maintenance cost because reapplication of the material will not be needed. Fiberglass batt or blanket insulation is considered one of the least expensive ways to insulate your home. Homeowners can save labor-wise because even professionals will not find a hard time installing the material. Just imagine a blanket being laid on the bed. It just spreads evenly through the surface and assumes the shape.
To find out more about blanket insulation and its benefits, contact Custom Insulation Company, Inc.