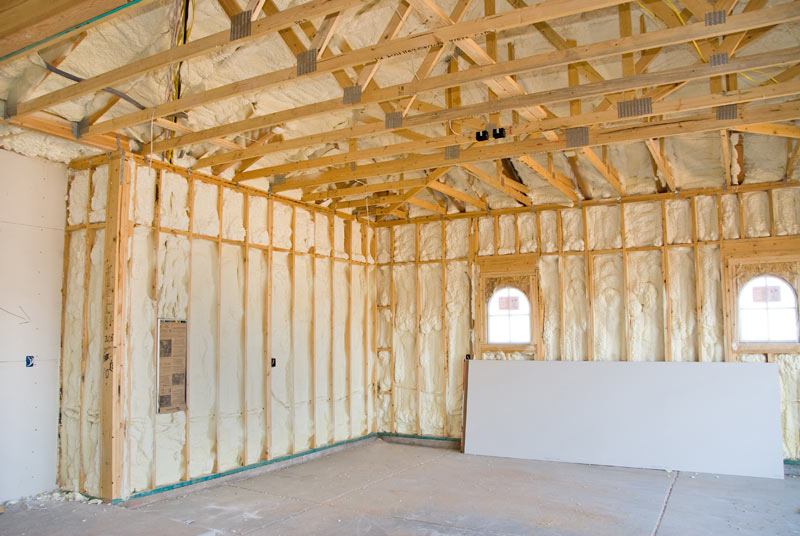 Home insulation is crucial to any home since it helps save energy by keeping the air inside and avoid outside air from entering the home. Insulation efficiency wanes over the years, so at some point you save money by investing in insulation home improvement. It is our job to consult you to determine the insulation material of choice that is right for you, your home, your location, and your budget.
With professional insulation upgrade services, you will enjoy the maximum benefit from your new insulation material installation. Your insulation contractor will help you assess the type of insulation you will need depending on your location, the part of the house you want to insulate and the purpose such as heat protection or soundproofing. There are various materials to choose from the different types of insulation, applications and installation methods. Choosing the right home insulation will ensure that you keep the desired temperature inside the home to keep your family comfortable at all times. By sealing all possible air leaks, it will ensure that the air inside the home will not escape, making the heating and cooling appliances slow down its use to exert effort to make it comfortable, warm or cold.
In addition, another benefit of proper insulation is soundproofing. If you are living in high-traffic areas or cities, sleep and rest are compromised if the outside environment is too noisy. Outside noises will be extremely disturbing. But with insulation materials that enclose the primary source of the noise, it forms a barrier to absorb vibrations, and insulation will limit the sound transmission.
For more tips on Home insulation, contact Custom Insulation Company, Inc.