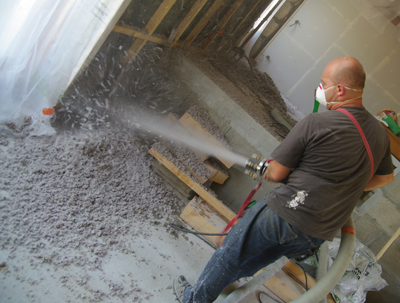 Home attic insulation protects your indoor living space from excessive heat or extreme cold regardless of the season. It helps regulate the temperature inside with the help of your HVAC system. Insulation and home heating and cooling work together to make your home cozy despite the weather outside.
The HVAC system alone cannot control the indoor temperature. With poor insulation, homeowners will have unnecessarily high monthly energy bills. With the help of proper home insulation, homeowners can optimize the energy efficiency of your entire home. When your home insulation is properly installed it will effectively cover all holes, gaps, and crevices in the walls and ceilings. This ensures that the heated or cooled air won't seep out of your home. Vice versa, the extreme heat of summer or biting cold air of winter won't penetrate inside.
With the right home insulation, you are in top of your monthly energy consumption. Contact Custom Insulation Inc., to assist you in determining the right amount of insulation needed and for the right type of insulation for your home.