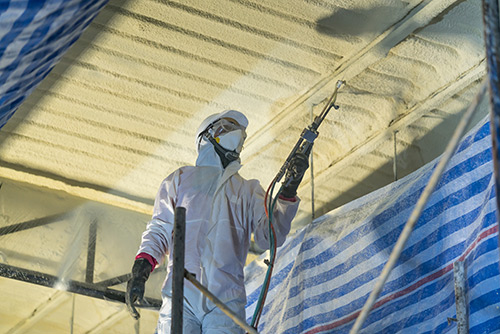 A high-quality insulation needs good installation in order to maximize energy efficiency level. It is important to consider the R-value when purchasing insulation. The thermal resistance (it is the resistance to heat flow) an insulator has. The greater the value the more effective the insulation will be. Here are tips on quality insulation and in choosing the high quality type of home insulation.
Most contractors are recommending Spray foam insulation which is the most energy-efficient insulation that will create an air barrier in the attic. There are even spray foams that will expand up to 100 times its original size such that it fills all of the nooks and crannies in the attic. There are no spaces left which have not been sprayed. There is also another recommendation for an airtight, energy-efficient blown-in insulation. This is advantageous for much smaller and more flexible than rolled batts because it gets into smaller spaces and fills cracks and openings more effectively. It also fills in around beams, pipes and other oddly shaped objects. In addition, looking for the R-value of the insulation is highly important. It is important to determine the R-value, the thickness, type of material and density which are normally taken into account. It will guarantee that with a high R-value it will properly insulate your home.
The most important part to insulate in your home is the attic. Upgrading your insulation in the attic will help protect against moisture penetration. This will prevent mold, odor and rot which is very dangerous to your health and damages your home. With a well insulated home, your roof and siding will be protected from weather and outside elements and surely its occupants will be enjoying total comfort in your home.
For more tips of Home insulation contact Custom Insulation Company, Inc.