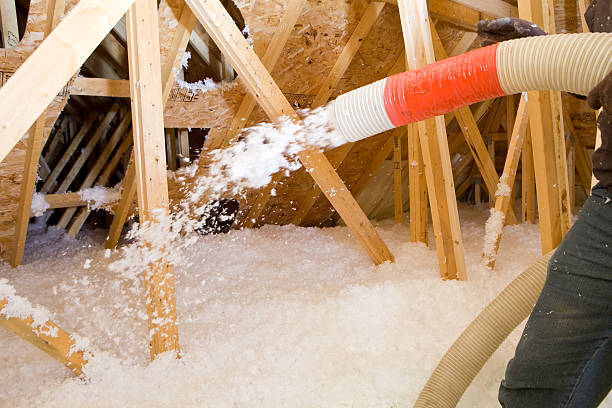 Homeowners know that home attic insulation is important in all seasons of the year. Insulation keeps treated air inside the home in every season.Without the proper amount of insulation for your climate, homeowners will pay larger bills trying to keep their homes comfortable throughout the year.
Today there are a wide array of options in attic insulation, one of the most popular is blown-in attic insulation. This type is known for reducing energy expenditure in all types of homes. The insulation specialist uses a machine to blow in cellulose materials into the tiny cracks and crevices in the attic. With blown-in insulation in place, homes will achieve the desired comfort level even during the summer and winter while also benefiting from the huge savings in monthly energy bills.
Creating a comfortable indoor space all year-round is possible, convenient, and cost-effective with the right amount of blown-in insulation in Worcester, MA. To find out more, contact Custom Insulation Company, Inc.