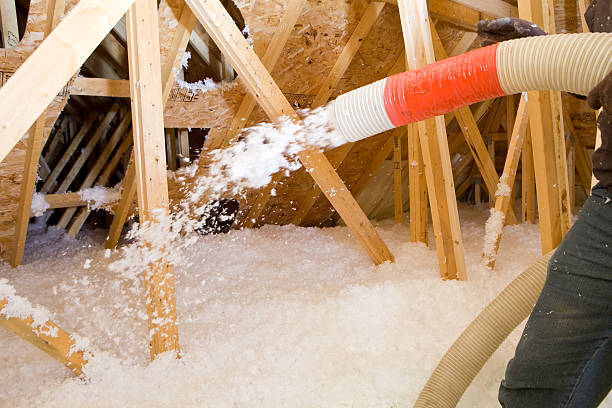 During winter, homeowners expect extremely cold weather. While they may be complacent knowing that they have reliable home heating that will keep them warm, it is best to be proactive and make sure the homes has the right amount of insulation. Blown-in attic insulation can be easily installed to supplement existing batt insulation. This ensures the proper R-Value for more comfortable winters and lower utility bills.
Professionally installed blown-in insulation in Worcester, MA offers multiple benefits to homeowners. For one, it is considered a smart investment and the money used for installation pays off over time because it minimizes the home heating bills during the fall and winter and the cooling bills in summer.
The material is blown into specific parts of the home effectively sealing small crevices and open cavities. This prevents the treated air in all types of weather from escaping through them. This keeps the home more comfortable and minimizes the use of the central heating and cooling system.
Home attic insulation plays a vital role regardless of the season. For this reason, it is important to improve home insulation wherever needed. To find out more about blown-in insulation, contact Custom Insulation Company, Inc.