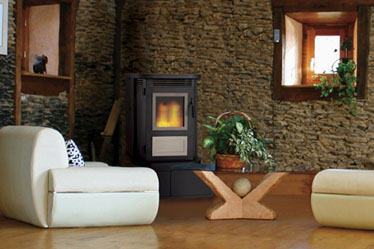 Are you looking for different, more efficient or perhaps greener ways to heat your home? Then think about pellet stoves. This type of stove burns pellets made from wood chips, bark, compacted sawdust and other organic materials. Some of the advantages to using wood-pellet stoves are their heating efficiency; they produce very little waste; they can be installed on any outside wall, even if there is no chimney; and they use inexpensive fuel.

Pellet stoves have an average efficiency rating of 80- to 85%. The pellets are burned completely and they hardly give off any smoke, so they only need a small pipe leading outside. Pellet stoves also produce very little waste. A 40-pound bag of pellets produces less than a cup of ashes. People can use a wood pellet stove for several weeks without having to empty the ashes, keeping maintenance to a minimum. Because they have higher combustion and heating efficiency than a wood stove, less air pollution is being produced.

Custom Insulation can help you choose the best pellet stove for your home. Contact us or stop by!