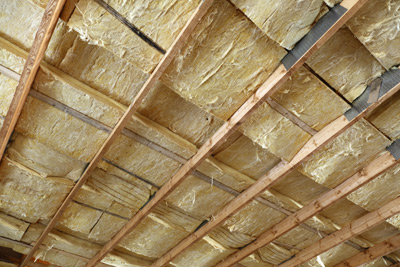 When it comes to making your home perfectly comfortable, the home's insulation has a direct impact. A properly insulated home serves the homeowner in many ways. One overlooked benefit is the simple silence with not having your HVAC system constantly cycling on and off. The audible cycling of our HVAC systems within a poorly insulated home effects the sub-conscious as it is a constant reminder of the forthcoming expensive utility bill. You can do something to combat this. Improve your home's insulation effectiveness.
The insulating effectiveness of attic insulation is its R-value. The higher the R-value, the more effective an insulating material is. During the cold season, the insulation prevents the air from escaping into the attic which results in preventing the air to come out. The thermal resistance is measured by its R-value wherein the higher the number indicates a greater ability to lessen the heat transfer.
While during the warm season, a sun-heated roof will raise the attic temperature. With well-insulated attic helps to keep heat out of your living spaces giving warmth condition inside your home. With the controlled flow of heat in and out of your home, attic insulation makes your home a more comfortable place to live in.
Proper attic insulation is the best way to prevent heat loss during the cold season and retain cool air in the summer. It is essential to give close attention to your ceilings and check if further insulation is necessary. Thoroughly check and if possible replace your home attic insulation outright instead of filling in the gaps of the holes.
Most homeowners have to spend more money if they want to live in a warm and comfortable house especially during the cold season. But with the recent development, new insulation strategies will help you in cutting the cost of your energy bills at home. In fact, saving large amounts of money takes some home insulation strategies that are easy and affordable in your pocket.
For more tips on attic insulation, contact Custom Insulation Company, Inc..