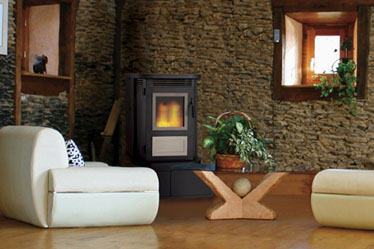 There are ways to spend money in order to save money and pellet stoves are a perfect example.

There are many advantages to heating your home with a pellet stove, other than the economy of pellets, the efficient heat and the decrease in your home heating bills, there is also ease of installation. You can put a pellet stove in any room with an outside wall, even if that room has no chimney. Any home or room can be compatible with a pellet stove.

Zone heating the areas of your home where you spend the most time can reduce your home heating bill by 20 to 40%. Installing an energy-efficient pellet stove is a great, appealing way to zone heat the rooms you use the most.

What's more, pellet heat is "greener." Spending money on a new pellet stove when it will add warmth and appeal to a room and save you money on heating bills.

Check out our pellet stoves at Custom Insulation, and save on your home heating bills this winter!