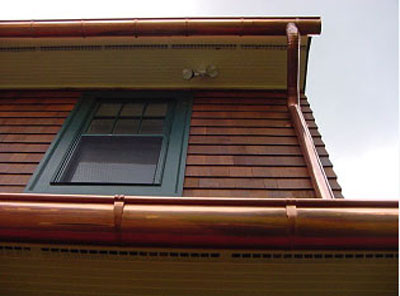 Homeowners want a gutter system that can provide better protection for their homes and can withstand extreme weather conditions. But, the main reasons why so many homeowners choose seamless aluminum gutters for installation on their homes is because they're rust-resistant and inexpensive.
Installing aluminum gutters in Boston, MA is an ideal choice for homeowners because of the rust-resistant properties they offer. Aluminum is malleable and this property is a major advantage over other materials used in gutter systems. They can be pressed or hammered without breaking or cracking to perfectly fit your home. They are known for their durability and they can last up to 30 years when properly maintained. This is why they often come with a 30-year warranty. Seamless aluminum gutters are less expensive than many other materials and requires less maintenance. This makes them a great solution for roof water runoff problems. The low-cost of aluminum and its beneficial properties also makes it a better buy compared to other materials.
Seamless aluminum gutters are aesthetically pleasing. They are available in various colors to compliment any home. They can also be painted the color of your choice and can be made to match the exterior color of your home and roof. To find out more about seamless aluminum gutter installation, contact Custom Insulation Company, Inc..