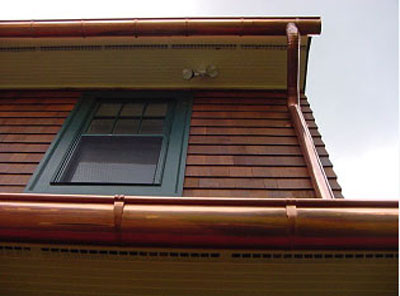 There are many options for gutter systems and materials for homeowners. One popular style for homes around Boston are seamless copper gutter. There are many different benefits that this option provides, the main one being beauty.
The biggest and most well-known benefit of the seamless copper gutters in Boston, MA is their beauty. They are usually more decorative than K-style gutters and other alternative materials in the market today. Additionally, over time the copper takes on a patina effect that gives it a living finish, meaning it changes as it ages. This is one of the reasons why copper gutters are popular option for traditional houses.
Just like other gutter systems, seamless copper gutter installation should done by reputable installation professionals for the best and most beautiful results.
To find out more about professional copper gutter installation, contact Custom Insulation Company, Inc.