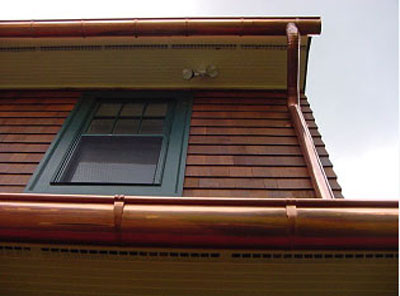 All residential and commercial buildings require a quality gutter system to keep excess water from infiltrating. Seamless copper gutter systems can reduce water infiltration around the foundation and prevent water from entering the basement. But, even better, copper gutters truly enhance the aesthetics of any building or home.
Copper gutters can be created with a seamless design to further maintain the strength and integrity of the gutter system. Being seamless makes them more resilient to temperature fluctuations, big rainfalls, and strong winds. Seamless copper gutter installation in Boston, MA are custom-fit to perfectly blend with the design of your home or office. Aesthetics and functionality is the greatest consideration so beauty of the home or building is enhanced while protection against water is also achieved.
Furthermore, copper is resistant to mold and moss making it more ideal for water removal and requires less maintenance. To find out more about seamless copper gutters, contact Custom Insulation Inc.