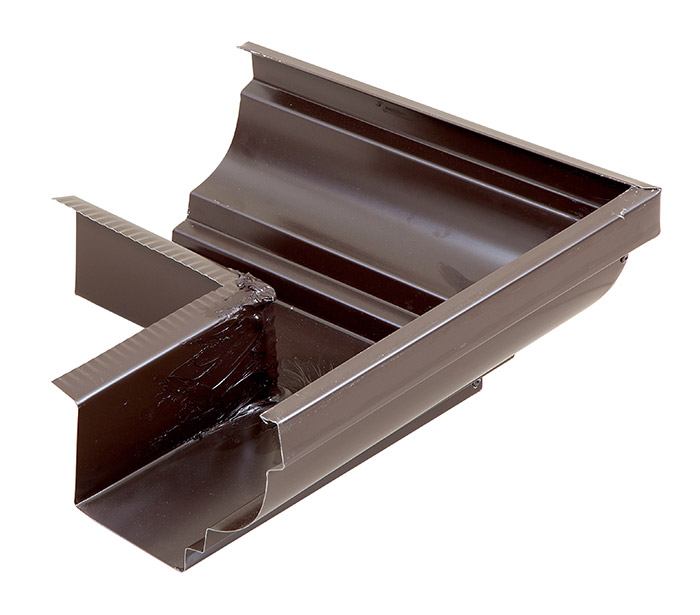 If you are considering copper gutters for your new or existing home, congratulations. Great choice. You have two choices as it pertains to copper gutters: Seamless K-style or half-round copper gutters.
Seamless K-style Copper Gutters
K-style copper gutters imitate the colonial style crown molding that perfectly matches modern homes. K-style has a flat on one side that enables you to directly nail it into the fascia board. They come in various lengths and sizes. They can also be purchased as whole length which can be cut onsite or pre-cut that comes with connectors and sealants for easy assembly.
Seamless k-style copper gutters are tough and less prone to leaking. Installing a seamless k-style gutter is a breeze compared to fuzzy installation of gutters with seam.
Half-round Copper Gutters
Half-round copper gutters will work well in houses with rounded roof lines. In comparison to k-style gutters, they are less preferred due to their complicated design and cost. They are more appropriate for older homes with exorbitant structure because of its single or double side curled top outer edge design. For the same reason, its complex design makes the installation more involved, thus cost higher. It requires special types of hanger brackets and threaded rods which is more expensive over hanger brackets applied in k-style gutters.
For more information about copper gutter or if you are planning to upgrade your gutter system contact, Custom Insulation Company, Inc.