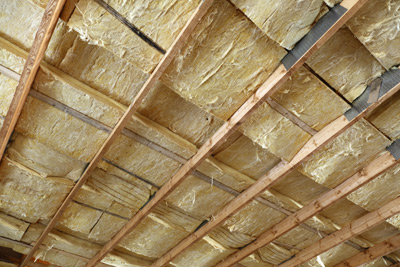 Most homeowners insulate their homes for the single purpose of thermal control, but did you know that home attic insulation also delivers noise reduction benefits. It can significantly minimize outside noise within the home.
This is particularly true for those residing near the city or other urban areas. Urban dwellers will benefit the most from the soundproofing capability of home insulation. It functions as a barrier that absorbs sound vibrations thus directly controlling the transmission of outside noise into the dwelling. However, not all insulation are effective at delivering noise reduction. Reflective insulation which is installed under the roof has excellent thermal control capabilities but it cannot control noise. Insulation that can be installed in the walls and ceiling such as blanket or batt insulation. blow-in attic insulation, spray foam, and wet spray cellulose are great options with significant sound barrier protections.
If you want your home sound-proof from outside noise and in between rooms, contact Custom Insulation Company, Inc. We can help you choose the right insulation for your home.