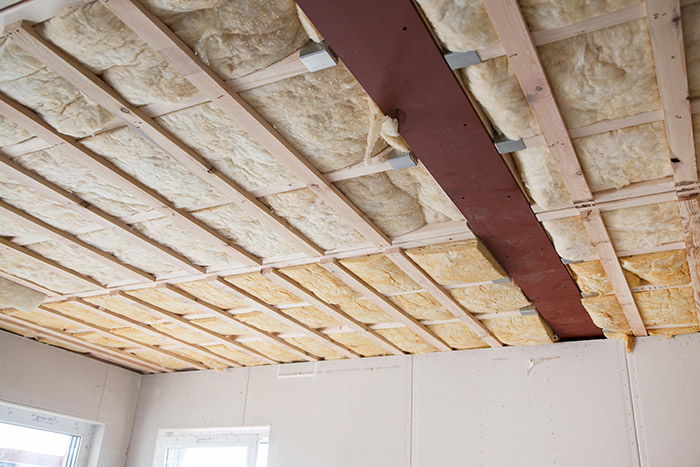 Live on a flight path, near a busy road, or near countless other sources of outside noise that penetrates your home? Blanket insulation is effective in reducing sound transmission and can change the quality of your home life in multiple ways.
Blanket insulation, often made from materials like fiberglass, mineral wool, or natural fibers, is primarily designed to control temperature and provide thermal insulation. However, due to its fibrous and porous nature, it also has sound-absorbing properties. When sound waves pass through the insulation material, they can be partially absorbed, scattered, and reflected, which can help in reducing the overall sound transmission.
Knauf EcoBatt QuietTherm® Insulation has excellent acoustical properties that can reduce sound transmission when properly installed in partition walls, ceilings, and floor assemblies.
Custom Insulation Company offers Knauf EcoBatt QuietTherm® Insulation installation. Contact us if you want a blanket insulation installed in your home.