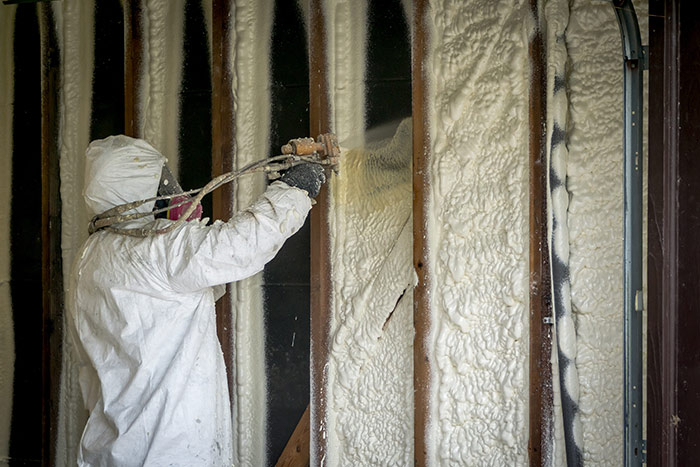 With the recent rise of residential constructions, many projects use spray foam insulation because it offers comfort and energy efficiency benefits. It provides myriads of benefits, especially helps in fixing issues with inadequate insulation, reduce utility expenses, and retrofit crawl spaces or attics with a useful product that helps a house to feel more like a home.
Many homeowners prefer to use an energy-efficiency upgrade with spray foam insulation. The spray foam insulation products provide a positive impact on the heat transfer and convection that affects comfort levels in the structure. With the two types of spray foam like open-cell or closed-cell products, it creates the specific results wanted. In addition, spray foam products act as insulation and an air-barrier material. It offers a final result where there is a limited air movement within the structure that reduces the amount of energy loss that any home will experience when the season changes. And when the homeowners choose the closed-cell version of modern spray foam insulation products, it works far better than some of the other types available for homeowners. The professional installers will seal off all gaps and corners that will be exposed. It is the only method available in the market nowadays that will provide an air-tight seal that is difficult to break.
The main advantages of spray foam insulation being enjoyed by homeowners is that it protects the attic or crawl space from moisture that tries to come into the structure, and also prevents absorbing water during a flooding season. Overall with spray foam insulation correctly installed and routinely maintained, your home will experience far less damage over the duration of the structure.
For more tips on Spray foam insulation contact Custom Insulation Company, Inc.