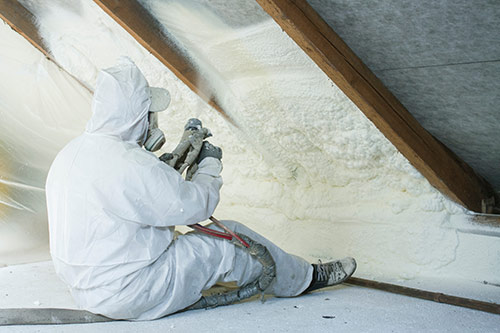 Incredible energy savings. Air-tight seal. Moisture Barrier. Mold deterrent. Long Life-Span. Eco-Friendly. These are all characteristics of spray foam home insulation. Spray foam insulation is lightweight and fills in the tiniest of attic cracks. Open cell spray foam insulation expands and closes every crevice thus leaving your attic and walls with a perfect airtight seal. It delivers superb adhesion to all surfaces, metal, wood, or vinal.
This extremely energy-efficient home insulation product, when applied correctly, will not only save significant monthly dollars in the form of lower energy bills, but also raises the value of your property. Home inspectors will make note of your highly efficient insulation system. This offers value when it comes time to sell your home.
For more information regarding spray foam insulation services, contact Custom Insulation Company, Inc.