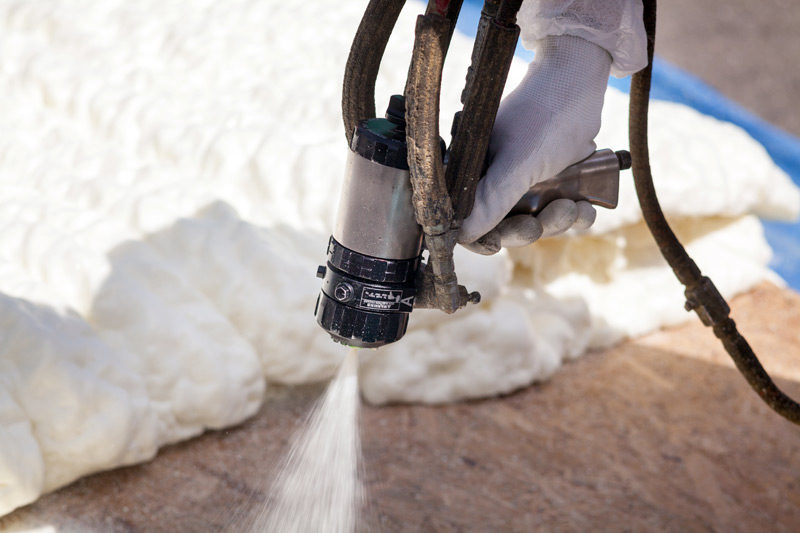 Looking for a supremely effective insulation option for your existing home? Tired of ever-increasing energy bills that you KNOW are largely due to your home's inefficient home insulation situation? Let's turn that situation around immediately via highly affordable and effective spray foam insulation service from Custom Insulation right here in Worcester.
Spray foam insulation will protect and cover physically unreachable areas in your home to stop heat from escaping or entering. Spray foam covers even the smallest and most unreachable areas within your attic and walls. It is the latter, the walls, where this product excels. Many people are misinformed that it's all about the attic roof floor when it comes to effectively insulating a home. Nothing could be farther from the truth. A significant percentage of home energy loss is via the walls. And it's not just about heat and cool air, it is also about controlling moist air.
Spray foam insulation is designed to expand from its "blast size" for the purpose of filling the nooks and crannies in the attic and walls. This produces a most energy-efficient insulating. Spray foam insulation is environmentally safe. It is because its components are water-blown and organic chemical compounds derived from petroleum extracts. It will not retain water hence it prevents mold and mildew growth.
To learn more about the money saving nature of spray foam insulation, contact Custom Insulation Company.