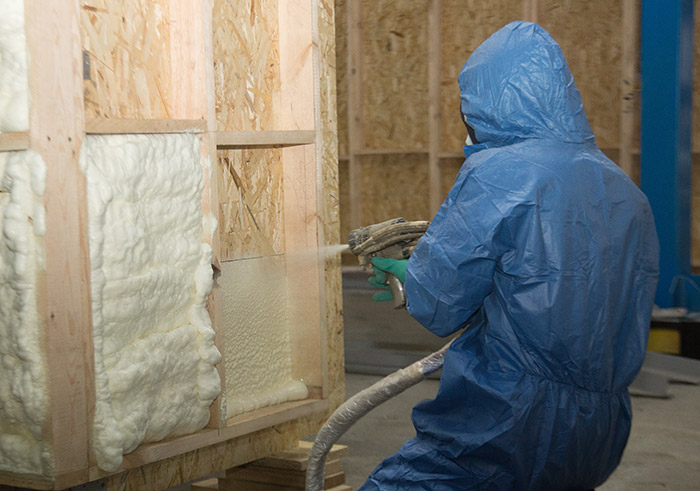 Spray foams your home, attic, and crawl space. To make your home more energy efficient, there is only one solution that stands out: spray foam insulation. It is the most effective solution available. It is a powerful way to minimize energy consumption and reduce energy bills.
Spray foam insulation seals air leaks in your home. Air leaks will account for a significant portion of energy loss in your home. This will lead to higher energy bills and a less comfortable indoor environment. Spray foam fills in gaps and spaces that will lead to air leaks. This results in a more airtight building envelope which minimizes energy loss. Many people have proven that spray foam insulation has a superior insulation property compared to traditional insulation materials like fiberglass or cellulose. It is because of the thermal barrier that helps keep your home all year-round. It greatly achieves keeping hot air during the summer and cold air out during the winter. Moreover, it reduces HVAC load. When your home has air leaks and poor insulation, it is expected that your HVAC system will work harder to maintain a comfortable indoor temperature. Hence, by sealing air leaks and improving the insulation with spray foam insulation, it will automatically reduce the workload on your HVAC system. This will extend the life of your HVAC system and reduce the need for maintenance repairs.
Finally, spray foam insulation is a long-lasting solution that will provide energy savings and improve your indoor comfort for years to come. Spray foam insulation will not settle or compress over time. This will ensure that your home envelope remains airtight and well insulated for long years. And spray foam insulation is the best way to achieve this.
For more tips on Spray foam insulation, contact Custom Insulation Company, Inc.