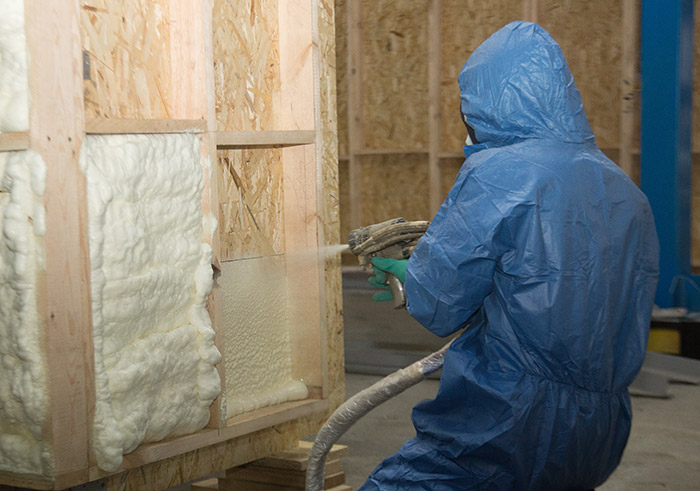 Spray foam insulation is a most effective home insulation product for sealing and protecting your home's conditioned air. When properly applied, every hole, gap and crack are completely sealed. This is an insulation solution that does not attract mold, rot, rust or deterioration. This means that an area which is properly sprayed with foam insulation will be the most protected space against the creation of mold colonies.
Mold infiltration is a health risk to you and your family. Mold causes sneezing, coughing, and even more serious issues like lung damage. Aside from the health risks it brings, the removal and remediation of mold is both stressful and expensive. The worst of it, mold is sneaky and oftentimes the spread will not be seen. This results in the dynamic interaction of warm and cool air that develops moisture collection – especially in places like the attic and basement. Moisture is the breeding ground for mold, including the building materials that provide the required nutrition for mold growth. Once mold starts to develop, the home is already under attack. And prevention is the key to avoidance. This will be prevented by creating an airtight seal throughout the attic, basement, and other parts of the home to prevent moisture accumulation. Spray foam insulation is the only product of its kind that will completely seal a space.
With spray foam insulation, it is the ideal installation option for spaces like the attic, basement, and garage. It possesses an exceptional sealing agent, which is a part of the solution. With proper ventilation, especially in the attic, it will ensure that appropriate air circulation will avert moisture accumulation. Moreso, spray foam insulation will control indoor humidity and condensation and therefore prevent mold from growing and spreading.
For more tips on Spray foam insulation, contact Custom Insulation Company, Inc.