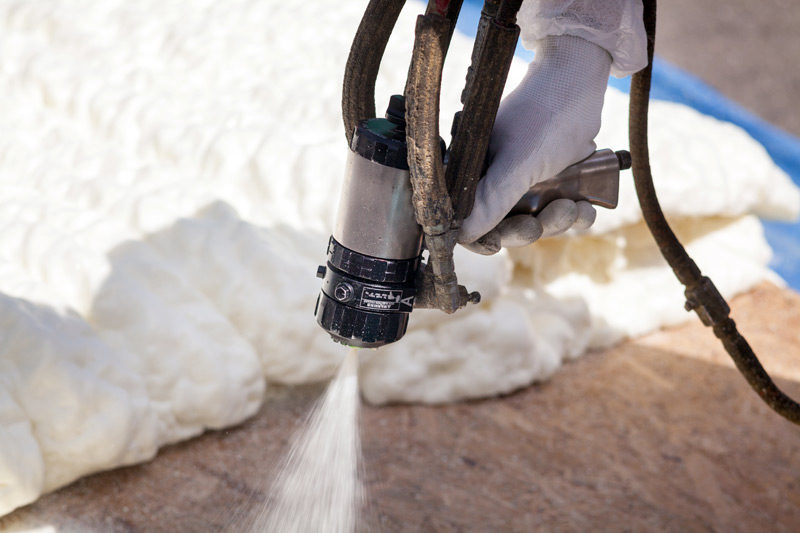 Spray form insulation is a home improvement and money-saving opportunity that will increase the quality of air within your home. The product and service delivers a seamless barrier between your home and the elements that prevents conditioned air leakage our and outside pollutants in. In addition, it reduces infiltration of insects, allergens, and mold. There are great advantages that spray foam gives like less noise, lower utility bills, fewer allergens, and no more uncomfortable rooms.
Spray foam insulation is the most advanced and effective form of insulation. Homeowners prefer this type of insulation because they save money on the heating and cooling bills. It is considered a better insulator than traditional insulation. It has proven to be a great product. Any home that uses this type of insulation is considered to have the most efficient and comfortable homes built. It is because a typical spray foam insulated house outperforms a typical fiberglass batt insulated house. This type of insulation when installed reduces noise. It is treated as the best in noise reduction because it not only blocks out unwanted noise but keeps in good noise. Another significant advantage of spray foam insulation is it creates a tight barrier and prevents hot and cold air, vapor, and moisture from penetrating into a building's interior. When applied, the spray polyurethane foam expands to insulate and fill cracks and gaps to provide a consistent air seal. It is known to seal areas that commonly involve air leaks.
Lastly, spray foam insulation provides excellent thermal performance and the highest R-value that provides greater potential energy savings compared to other forms of insulation. The higher the R-value, the greater the insulating properties of a material and this improves utmost efficiency and comfort.
For more tips on Spray foam insulation, contact Custom Insulation Company, Inc..