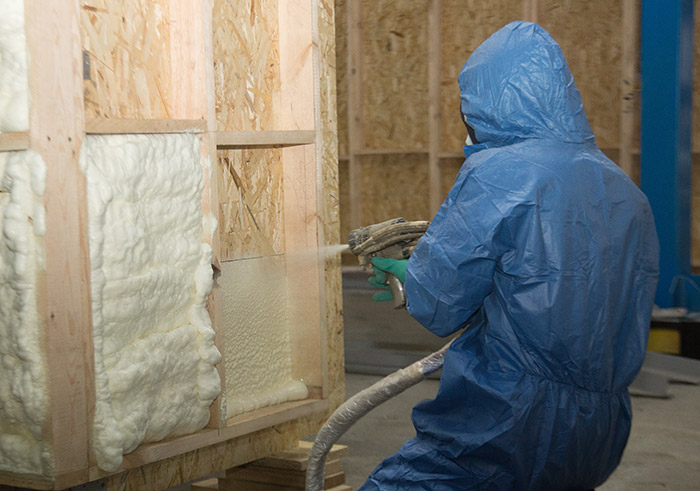 Spray foam insulation is a very environmentally and cost effective method to fill cracks, gaps and crevices within your home's barrier protection. It is simply one of the best energy efficiency and comfort benefits for your home.
The advantage of spray foam is extensive. Being an air barrier material, it ensures that it seals all walls, floors and ceiling cavities against air movement. As long as there is access and the cavities are open then the spray foam will be applied. The benefit of air sealing your home will stop the air leaks hence the furnace and air conditioner will be running smoothly. This will reduce your monthly energy bill consumption. This will seal tightly the building envelope hence no air leaks into and outside your home. It greatly prevents the air movement inside your home because the spray foam works well into every nook and cranny that prevents air leakage.
Most problems of many homes are the air leakage that causes the energy loss and discomfort. However with spray foam insulation it focuses on the heat transfer and the airflow that resists the heat flow in or out of the building thus resulting in heating or cooling your home.
For more tips on Spray foam insulation, contact Custom Insulation Company, Inc.