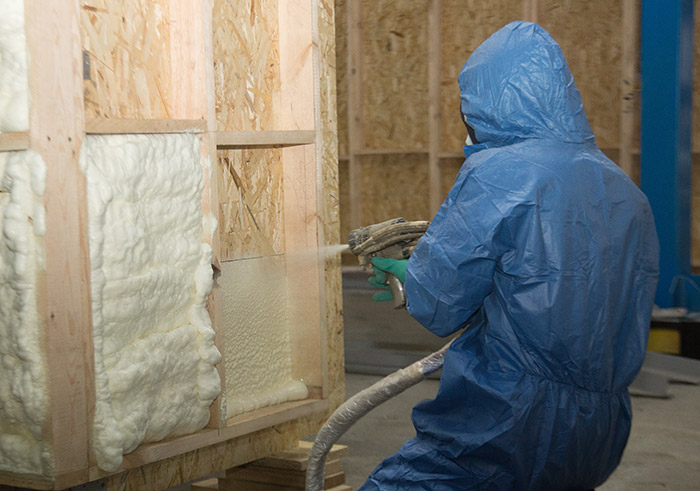 Spray foam insulation is gaining popularity because it raises the functional efficiency of your home. Spray polyurethane foam has emerged as a standard insulating solution for new construction and remodeling projects alike.
Spray polyurethane foam insulation stops moisture accumulation by reducing air infiltration and air intrusion which is its main advantage. In addition, closed-cell spray polyurethane foam hampers both heat transfer and water vapor transfer, making it an ideal material for use. In order to design and build safe, durable, comfortable and economical buildings, the airflow need to be controlled. The main reason is that uncontrolled airflow carries moisture that affects a material long-term performance, durability, indoor air quality and thermal energy performance. One of the key strategies in the control of airflow is the use of air barriers. Sealing and insulating the envelope or its outer walls, ceiling, windows etc. of your home is the most cost effective way to improve energy efficiency and comfort.
Spray polyurethane foam insulation has been an important energy efficiency tool for a long time with architects and builders recognizing its diverse benefits. Strengthening on this success, manufacturers are actively working to find innovative ways to continually enhance the product and identify new ways to help buildings meet the emerging energy efficiency rules. As such to provide a bigger picture of how the spray polyurethane foam insulation industry is working to meet energy efficiency goals and provide more comfortable living, it develops more advancement to the product itself and the versatility that spray polyurethane foam insulation will offer.
For more tips on spray foam insulation, contact Custom Insulation Company, Inc.