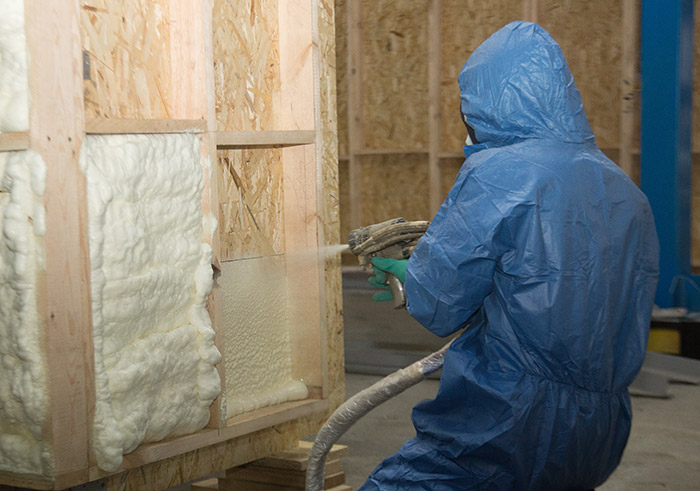 In determining the best insulation product for you and your home, consider the strength that the various options add to the stability of the home. One of the overwhelming benefits regrading spray foam insulation is that it offers the unique ability to fills cracks that often can't be filled by products that are laid down. Spray foam insulation is arguably the single best home insulation system on the market today.
With that said, you have options in deciding the type of foam insulation to employ at your home. Regarding the spray foam solutions, you will choose between the open cell and closed cell spray foam. The open-cell is the less expensive option, with a focus in blocking noises and tends to be more absorbent due to the air that gets inside the cells. The closed cell is dense, stiff and solid and it works better at keeping air and water from penetrating the walls. Once the foam is applied directly into the cracks, it expands and dries quickly while blocking air and water. It is not just a barrier for air and water but for heat and cold as well. Foam insulation will lower your heating and cooling bills cost.
We understand that you may have a host of unanswered questions regarding spray foam and other insulation options. It is our job to make sure that you choose the insulation solution that fits your specific circumstance and budget so that you get the very best overall value for your insulation dollar. To speak in detail with a home insulation professional, and one who has been serving the Worcester community for decades now, contact Custom Insulation, Inc today.