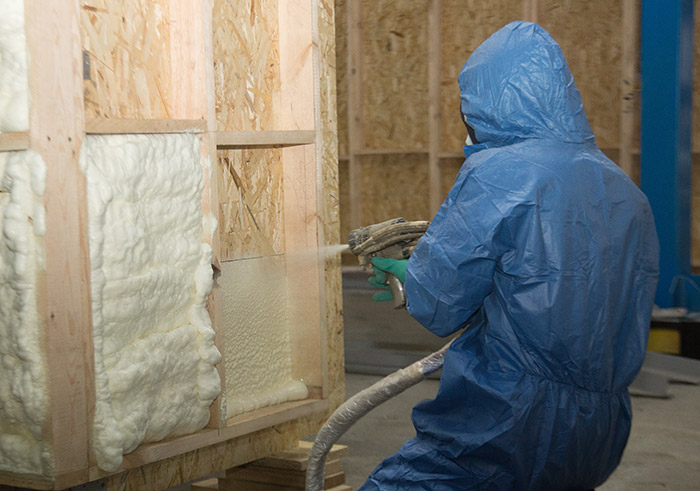 We've previously covered the subject of the extreme benefits of spray foam insulation for your Sterling, CT home, now let's talk about how your professional home insulation contractor is needed to garner the maximum benefit from this highly effective insulation product.
Spray foam insulation is made out of two types of composite materials, the polyurethane and isocyanate. When these materials are combined, they react chemically to each other. During the installation process, the polyurethane and isocyanate are simultaneously sprayed from the tip of a spray foam gun. While they are combined, they expand and harden forming a protective layer of spray foam insulation over the desired area in your attic. The specialized equipment and technician skill required to properly lay down your spray foam insulation does not lend itself well to self-help work. We have others reasons why this is and would love to discuss them with you.
To find out more about spray foam insulation, contact Custom Insulation Company, Inc.