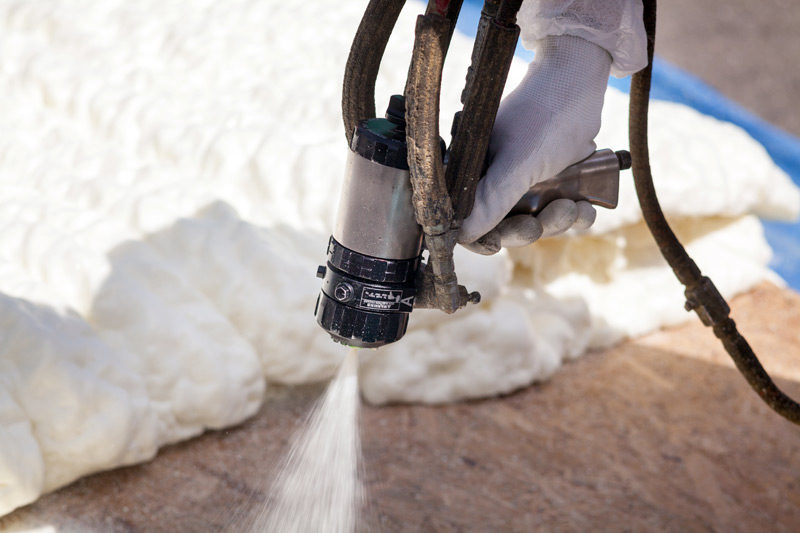 Properly installed ducts, sealed openings and spray foam insulation make your home super-efficient, comfortable and clean. Open cell spray foam insulation that expands and forms in every crevice, will leave you with a perfect airtight seal. Spray foam insulation offers home efficiency that pays for itself over time in the form of lower utility bills.
Spray foam insulation offers up to 40% energy savings per month reducing your energy costs instantly. Insulating the home with closed cell spray foam covers nooks and crannies effectively prevents air from escaping. It is an excellent air barrier and is extremely energy-efficient. It is highly recommended that knowledgeable insulation companies install to ensure correct installation. In addition, spray foam insulation is watertight compared to the fiberglass that cracks under moisture. Further with spray foam insulation, the aged R-value still holds an excellent insulating capability that lasts for a long time. It is highly recommended by contractors and homeowners because spray foam is the only insulation needed that will give a fantastic performance of an entire building.
For more information regarding Spray foam insulation, contact Custom Insulation Company, Inc.