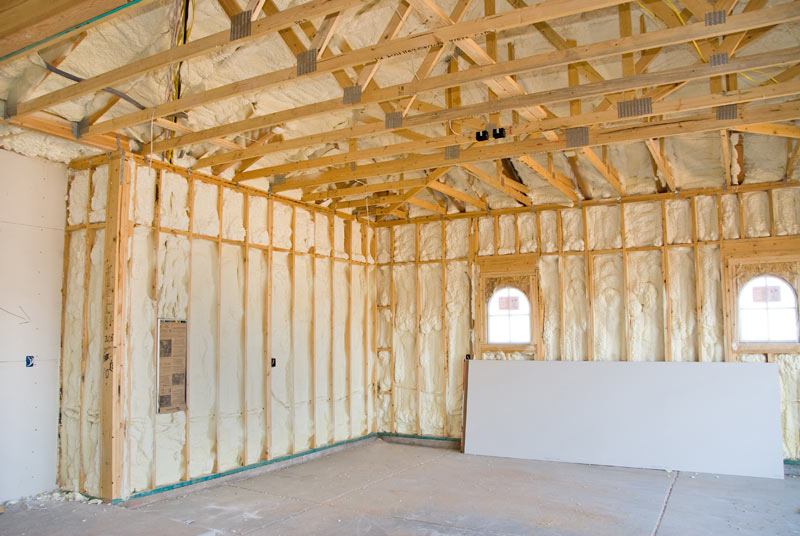 Spray foam insulation protects your home from both air infiltration and heat loss. It makes your home more energy efficient because of a seamless monolithic air barrier it creates. This air barrier will allow you to maintain constant comfort in your entire home regardless of what mother nature throws at you. No other type of insulation can create this kind of barrier other than spray foam, making it a much better alternative over other standard insulation.
Spray foam insulation in Boston, MA ensures optimal thermal and superior air barrier performance. When installed by an expert, the foam will expand to fill even the smallest crack or crevice. This seal will give you the ability to maintain a lower humidity level creating indoor air quality that is more comfortable to live in. Hot moist air can meet cold dry air leading to elevated moisture levels, but with the advancements of spray foam hot and cold air will never meet allowing you comfort regardless of the outdoor weather conditions. Spray foam insulation has the ability to encapsulate the entire home sealing all penetrations and making the attic a conditioned space.
As home attic insulation, the seal created by spray foam insulation prevents pollen, dust, and other particles from entering your home. If someone in your home is suffering from allergies, asthma, or other respiratory conditions, choosing spray foam insulation can help reduce these symptoms making it an excellent choice.
To find out more about the benefits of spray foam insulation, contact Custom Insulation Company, Inc.