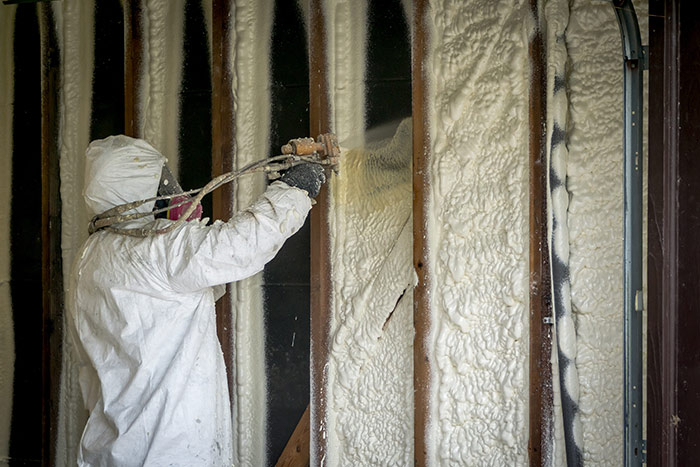 Ignoring the natural deterioration of a home's insulation over the years is a costly mistake. Your home will develop efficiency loss in the form of holes, air leaks, ice dams, and others. The end result is ever-increasing energy bills. Spray foam insulation services offer you a path to not only increased comfort within your home but also to a contract service that will pay for itself in a relatively short period of time.
The spray foam insulation covers all the leaks and holes that provides a constant temperature of your home. This seals the building envelope installed throughout your home in order that the air will not leak inside your home and it also will not leak out. It is the reason why high energy bills being experienced put to waste because of the uncontrollable air that comes out of your home giving pressure on the energy bills. With spray insulation it provides a solution that will insulate your home and an air sealant or air barrier closing all those nooks and crannies that prevent air escape. There is a big difference in your monthly energy bills once spray foam insulation is installed and sealing air leaks that will prevent waste energy. Filling gaps behind knee walls, plumbing vents and many more areas in your home will stop the air leaks and be sealed with spray foam.
Nowadays, many homeowners prefer spray foam insulation to be installed in their new homes for energy efficiency and comfort benefits. And for those who are doing some retrofit in their existing homes, they choose spray foam to be sprayed in their attics, walls and crawl spaces in order to fix uncomfortable room issues. Doing so, it will greatly reduce their monthly energy bills and save their money.
For more tips on Spray foam insulation, contact Custom Insulation Company, Inc..