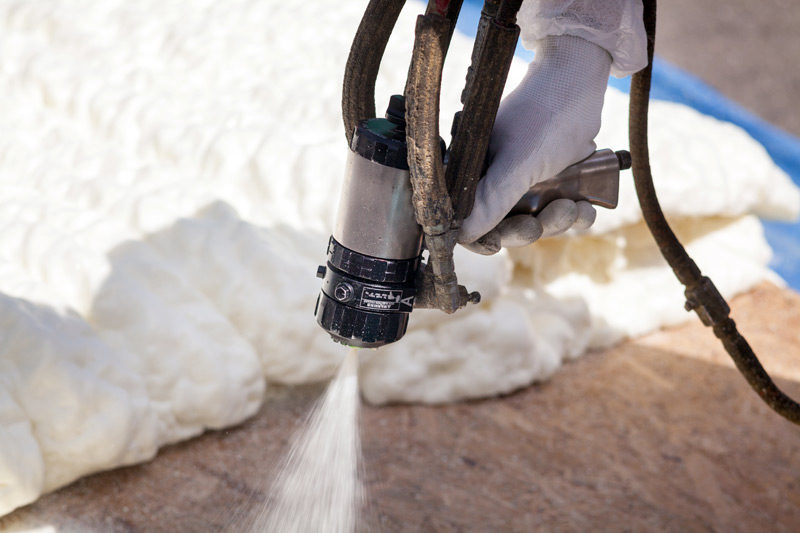 One of the materials consisting of the spray foam, which is Willhite CM01 has among the lowest environmental footprint of all insulating materials. It will help heat and cool your home more effectively while minimizing environmental footprint. It is considered the most viable and sustainable insulation for homes and commercial buildings.
Spray foam insulation has been used by many homeowners for a long time because it has made it the green solution of choice for many architectural designers, builders, and homeowners. It is very effective insulation for walls and house ceilings resulting in energy savings. It does not have any harmful effect on humans, instead it provides greater comfort. It is very eco-friendly. Spray foam does more than just insulate. Because it provides an air barrier to prevent air leakage and a vapor barrier in one step. The sustainable benefits begin with the fact that it is a one step continuous application. Using this kind of insulation there is no need for a separate air or vapor barrier, compared to other types of insulation like fiberglass. With the additional layers, such as vapor barriers, it contributes a significant overall impact on the carbon footprint due to its asphaltic composition.
With the Spray foam insulation functions, it expands into crevices and blocks air infiltration allowing a home or building air conditioning equipment to run more efficiently. A more efficient HVAC system will result in tremendous savings on energy bills each month and help to reduce greenhouse gases. Furthermore, spray foam reduces bulk transportation weight, packaging and waste such as cuttings from fiberglass that end up in landfills.
For more tips on Spray foam insulation, contact Custom Insulation Company, Inc.