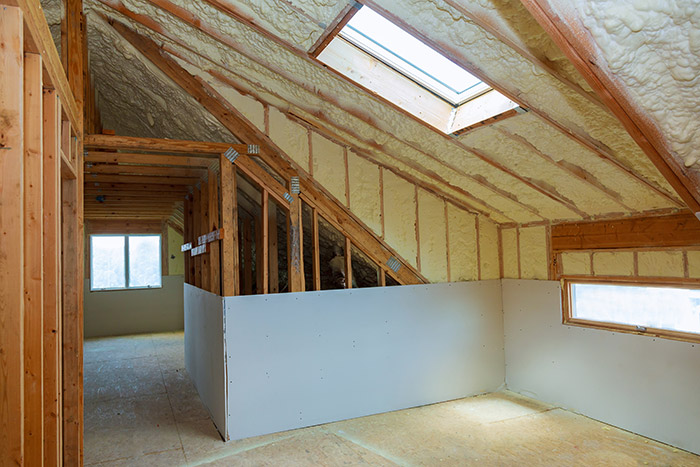 The difference between a professional insulation crew and a non-professional one will be seen in the results of their work. It is highly recommended to get the services of an experienced insulation crew. The professionals possess the requisite experience and knowledge to select the right materials, carefully mix them, and safely the insulation system. While opting for the non-professional, you expose yourself to health risks as specialized safety equipment is required. Also, common non-professional installation mistakes can cause your new material to deteriorate, sag, or settle.
Nothing beats a professional and qualified insulation crew that will suggest leveraging continuous insulation without you telling them. It will do the insulation structure that will eliminate thermal bridging through the materials that are not treated with an overlapping insulation layer. It refers to the process that entails covering all your home walls with insulation to increase the R-value and create an airtight barrier. The results will be a continuous insulation that you will be benefiting in your home. With non-professionals due to lack of experience and information it will lead to incidents or cause damages to your building. And it is expected that the results will be a disaster and unsatisfactory. While the professionals know the proper gear, skills and technical know-how that are earned with the passing of years.
Being the most preferred home insulation, Spray foam insulation material tends to deliver a higher R-value per inch of thickness. This is highly important because the R-value is a direct indicator that shows the efficiency insulation systems have. And in terms of durability, spray foam does not sag or settle, and it requires little to no maintenance at all. And if properly installed, it will last for as long as your building exists.
For more information regarding Spray Foam Insulation, contact Custom Insulation Company, Inc.