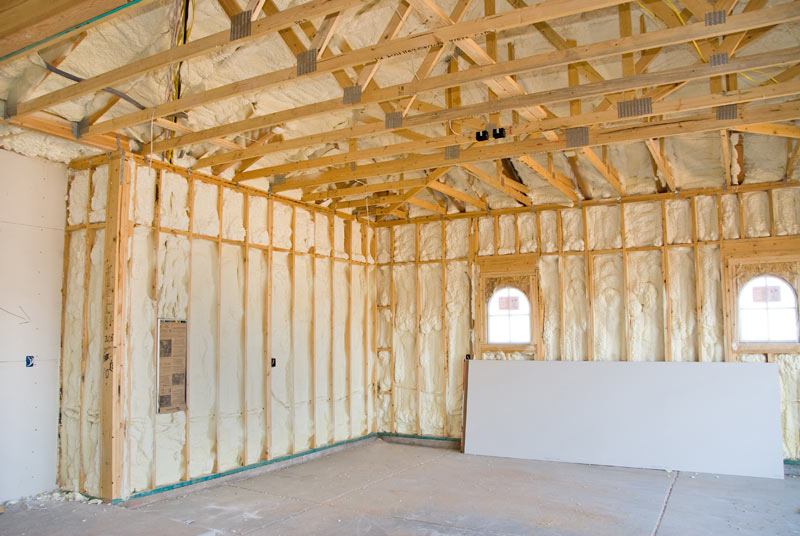 Over-using your HVAC system to keep your home's indoor temperature comfortable can result in high monthly energy bills and wear and tear on the unit. However, if you have the right home attic insulation, you will not have to pay the price of a poor R-value which increases your home's energy consumption. Though there are many home insulation options to choose from, spray foam insulation works far better than other popular types of insulation.
Many homeowners don't understand the benefits of what spray foam insulation can provide. This is often because as a choice it is dismissed prematurely because of the higher initial cost. Although the upfront cost is higher than conventional insulation, and the installation process is longer, its long-term savings is incredible. In fact, homeowners will be able to save energy operating costs at an average of 50% or more. More traditional insulation products will have a savings rate of about 30%. Also, spray foam has a very long life span and will not sag or settle. This means the R-value remains stable over time.
When spray foam insulation in Boston, MA is installed and used throughout the home, it prevents air and moisture infiltration by sealing the voids throughout the insulated area resulting in a more consistent indoor temperature. Its resistance value or R-value is the highest on the market and with the highest performance of all insulation. Therefore, once spray foam is installed, HVAC capacity requirements are reduced and the HVAC system will not be overworked to keep your indoor space comfortable.
To find out more about spray foam attic insulation, contact Custom Insulation Company, Inc.