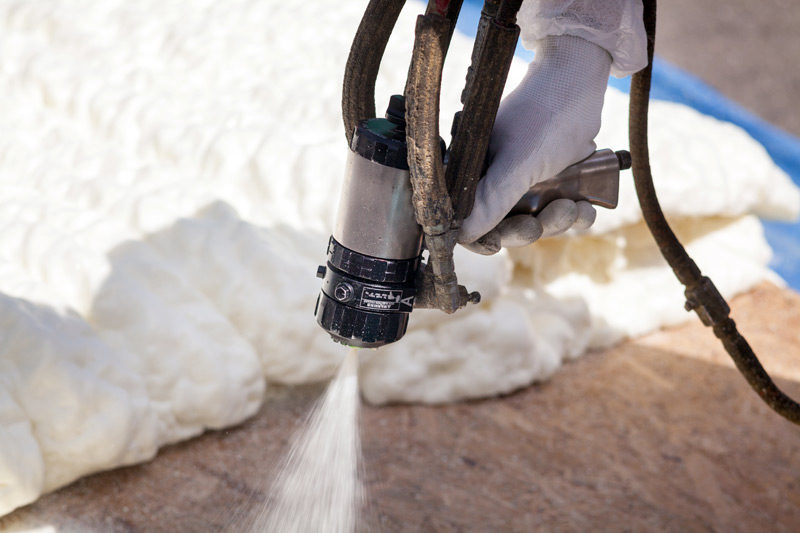 Every time it is compared with other insulation products, spray foam insulation will allow for the ultimate in thermal protection (R-value). There are no other insulators comparable to the performance of spray foam. Spray foam insulation during the application will expand to fill whatever space it is insulating.
It is proven that homes with spray foam insulation reduce energy usage compared to the same home insulated and air sealed with other insulation. It is the best insulator because the foam material polystyrene is used. This polystyrene has high thermal resistance which means it resists heat transfer. And the characteristic of this spray foam contains millions of tiny air bubbles within its structure and air is a poor conductor of heat. Further, this foam or the polystyrene insulation material has excellent moisture resistance. It is already compacted, and very little moisture will be able to penetrate, preventing mold from developing and ensuring a consistent and durable R-value. It is a great money-saver by helping to lower energy bills through reducing air leaks and improving your home's energy efficiency and it will make your home stronger and more resilient.
Likewise, spray foam insulation and air barriers reduce the carbon footprint from your home's energy usage. It significantly helps fight climate change. And the highest advantage, spray foam is energy efficient and resilient. It is one of the most durable insulation materials available which is a lifetime of insulation that will totally improve the comfort of your home.
For more tips on Spray Foam Insulation, contact Custom Insulation Company, Inc.