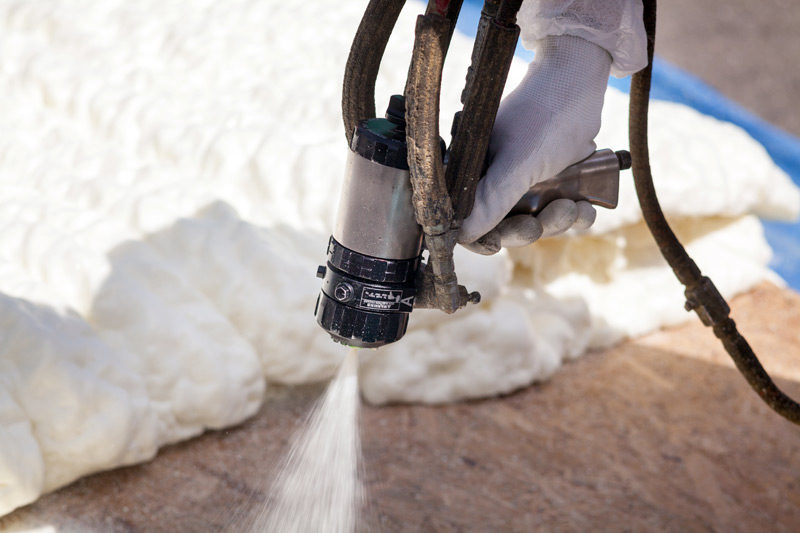 It is a must to leave your home for 24 hours after spray foam is installed. It is because during the spraying and setting period, the spray foam needs time to set and cure after being applied. During the spraying, the product releases chemicals into the air that will be harmful if breathed. No worry because the chemicals will leave the home naturally. It is the reason why professional installers will advise that you and your pets will vacate the home for at least 24 hours to be safe.
After the spray foam has been installed, it is noticeable that odors persist for a short time which is just normal. It is not harmful though and it will subside. Spray foam insulation uses a product which is meant for professional use only. The product has a quicker curing time but still releases chemicals into the air during application. And without proper safety equipment and training, installing this product in your home is very risky. Even the manufacturer of the product produces safety data sheets for all spray foam products being used. The documentation to be provided will discuss the product and how to use it safely. In addition, the health risks of spray foam are all related to its application. It means that only professionals are allowed to use this product because appropriate personal protective equipment will be present for its installation and in the home for the first 24 hours after installation. The spray foam will be installed at a rate that allows the product to properly cure and release any harmful chemicals immediately. The home will be well-ventilated during that period to help speed up the process. Rigorous testing will ensure you will get spray foam that consistently delivers great results.
Spray foam insulation works far better than other popular types of insulation. Wait for the magic. There is no need to worry about spray foam impacting your health as long as you and the professional installer follow the well-defined industry protocols. There are local service providers or CIS (Certified insulation Services) for all your energy efficiency upgrades and retrofits and our workmanship is top-notch. Just give us a call and we will visit your home immediately.
For more tips on Spray Foam Insulation, contact Custom Insulation Company, Inc.