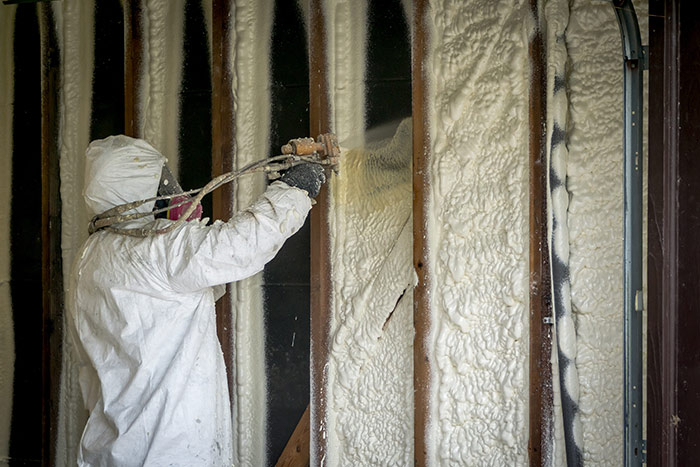 Spray foam insulation is known for its relative high R-value as compared to other home insulation materials. Professional-grade spray foam insulation services will save you money on your monthly energy bills while simultaneously delivering a more comfortable living environment. High quality material installed correctly will moderate temperature fluctuations within the home thus making the home more comfortable.
Spray foam insulation securely seals your home strongly making it impenetrable to the outside elements. The polyurethane foam when sprayed into ceilings and walls and when it expands, it forms an airtight seal or in other cases it is done as moisture tight. This spray foam is commonly used to deal with small crevices and cracks along the perimeter of your home. However, the type of spray foam insulation to use will depend on the area you are insulating and it has to be sprayed properly. It is usable to be applied in many places in your home including walls, the roof, the attic and other foundations. In choosing the right type of spray foam, there is a closed cell category which is a denser and more expensive type of foam insulation or an open cell which is less dense. They are both effective however most contractors choose closed-cell foam insulation due to its higher R-value and moisture barrier properties.
The spray foam insulation when installed in your home is worth your money. It will last the lifetime of your home. The closed-cell foam insulation is very ideal though slightly expensive because of its durability. And if you opt for an extra insulating value and added moisture barrier it will result in a higher cost however endless benefits will give a fair share in your home's value.
For more tips on Spray foam insulation, contact Custom Insulation Company, Inc.