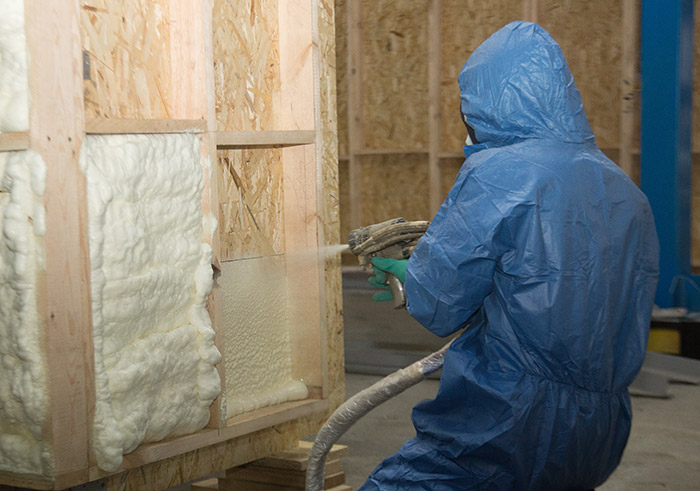 When considering true home improvement value investment, few things exceed home insulation improvement as a value-based home improvement investment. The reason for this is simple. This is an investment in your home that immediately delivers a measurable return on investment in the form of lower utility bills.
Among the very most effective and efficient forms of home insulation is spray foam insulation. This is a supremely effective form of insulation that does more than simply retain conditioned air. This form of insulation actually increases the structural integrity of your home.
With spray foam insulation it is a long lasting insulation that consumes less material when installing. It has enormous benefits that will be enjoyed and lasts for a long time. Many people consider this insulation whether it is an old or new home because it protects the building against mold and mildew growth. It will not only block air and water but for heat and cold as well. More so it is an investment as far as foam insulation is concerned because it saves money on your bills as it reduces energy consumption. Adding more, spray foam insulation adds value to your home because of the sturdiness it adds to the walls of your home, keeping it safe and secured during strong winds, heavy snow and from other natural calamities.
The benefits of spray foam insulation are incomparable to other insulation. It is worth looking into especially if you value your privacy. If you are looking for serenity and quiet, with this insulation it will block noise from the outside. And you will enjoy the peace and comfort inside your home.
For more tips on Spray foam insulation, contact Custom Insulation Company, Inc.