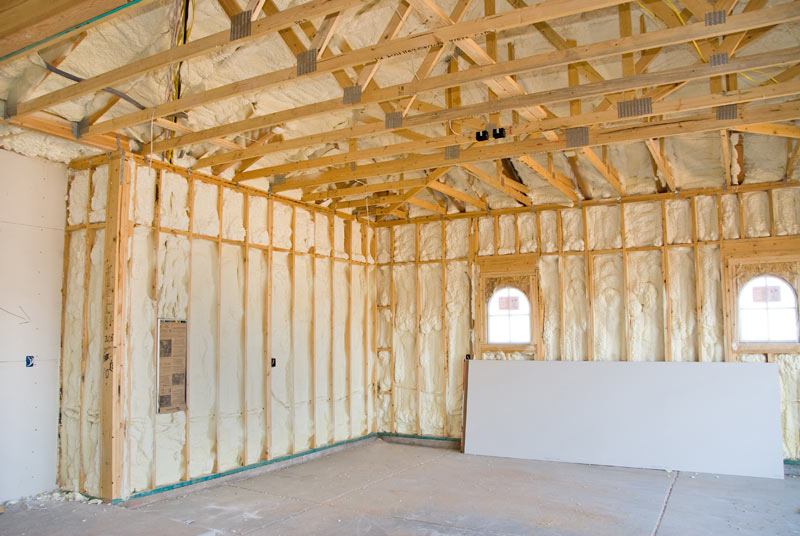 Older homes appeal to buyers due to their unfading charm. Sometimes what drives the appeal is a the affordable upfront price. However, sometimes the downside of purchasing an old house is often a late realization. While the exterior and interior structure might appear intact, the concealed damages they acquire overtime won't be noticed easily during your first visit. Things like holes and cracks in the attic, crawl spaces, windows and doors. If you think they are just minor issues, wait until you get your hands on your first repair bills due to rodent infestations or much more noticeably, utility bill.
Energy loss is a common concern in older homes. Chances are that its attic insulation is worn out and has deteriorated. Fortifying the old insulation is a priority renovation project in older homes. When you need to augment older home's thermal barriers, spray foam insulation can do the right job. It's glue-like content makes it easier to adhere in an existing insulation. The bond it forms reinforces the integrity of the old insulation, sealing gaps and crevices excellently. It can entirely fill cavities or rather difficult to reach areas in the attic or crawl spaces.
In addition, the spray foam insulation that we install in Worcester, MA strengthens building's resistance to wind as it increases protection against air, water and mold infiltration. With spray foam's remarkable ability to close leaks and high R-value, you'll better manage your energy consumption. The efficiency of your spray foam insulation will significantly reflect on your next energy bill.
Need to consolidate the insulation of an old home? Contact Custom Insulation Company.