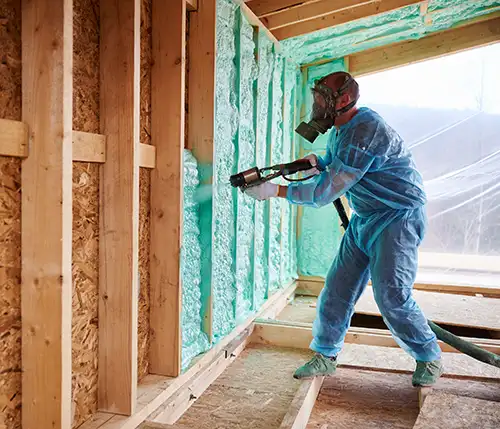 Both types of spray foam insulation last for a very long period with closed cell spray foam having a slight edge in terms of durability. Longevity is one of the most important things to consider when choosing insulation. And spray foam insulation is the most effective insulation material on the planet.
This spray foam insulation which is made of polyurethane is extremely durable. When applied as insulation, the material will withstand significant variation in temperature, moisture buildup, and the growth of mold and other organisms. However, there are some common mistakes that will affect the lifespan of spray foam insulation, and this happens during installation. Installing spray foam requires the right amount of thickness such that not applying the right thickness of foam will affect the insulation. There are some technicians who are not knowledgeable enough to do the work that they failed to remove all the old insulation before adding spray foam. Not cleaning the substrates or not allowing the substrate to fully dry before installation will damage the life of the spray foam. The work done is spraying foam insulation over the top of old insulation which starts the problem and these issues are compounded by errors in the installation process.
It is recommended to get a professional insulation contractor who knows what tools to use, bring the right equipment, prepare the space for proper installation, and do the job right the first time. Insulation professionals are experts in where spray foam needs to be added for maximum efficiency and how much insulation will be installed. With the right installation, spray foam does a good job and requires very little maintenance to maximize its effectiveness.
For more tips on Spray foam insulation, contact Custom Insulation Company, Inc.