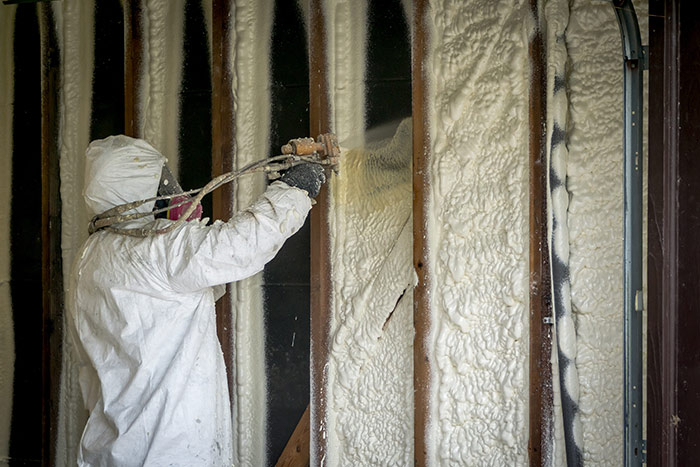 Spray foam insulation is a wise choice for homeowners who want a cooler, more energy efficient, healthier and stronger home. With this foam-style insulation technology, expect your monthly energy bills to decline and remain lower over time. The initial cost of spray foam insulation will pay for itself in due time. The secret is out regarding the many advantages of spray foam insulation over fiberglass, and this is why more and more homeowners are choosing it.
Choosing spray foam insulation is a wise decision for your home because it provides an effective air and moisture barrier. Spray foam pushes itself into even the tiniest crack or cranny. Air simply has nowhere to go. And while it is important to seal your home against the wind it is just as important to seal it against moisture. While some forms of insulation do a poor job of preventing moisture from infiltrating the home, spray foam stands tall against moisture. Your entire house will be drier, healthier, and more comfortable. In addition,
Foam insulation is ideal for homes new and old. Most don't realize that spray foam insulation improves overall structural integrity. It supports walls and floors by expanding into and filling into the tiniest gap, essentially binding adjacent surfaces.
You have options for insulating your Worcester-area home. We'll cover all of them with you and ensure that you get the very best insulating effect for your insulation dollar. For more information regarding spray foam insulation and other insulation options, contact Custom Insulation Company, Inc.