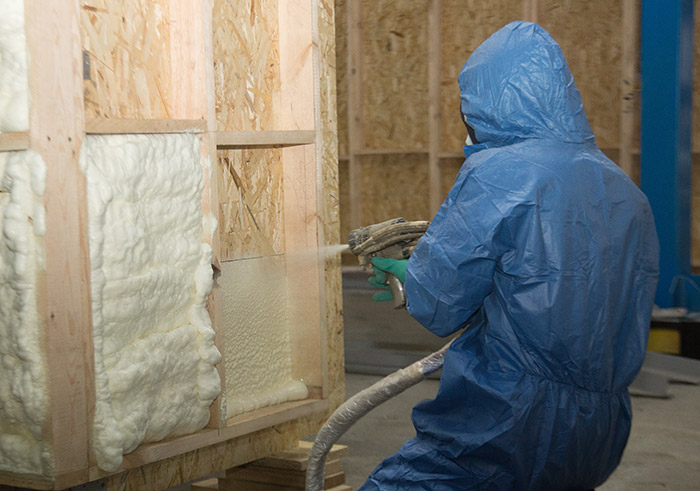 Spray foam is considered to be right at the very top of the most effective home insulation solutions. It is often the top choice for homeowners and builders alike. It is a superior solution that will keep your home properly protected. Offering high R-value (efficiency standards) there will be no need for upgrade or replacement for years. For spray foam insulation, to last a lifetime, let a professional install the spray foam and relax.
Spray foam is a permanent insulation solution that will protect your home for years and continue to deliver cost-saving benefits. It is a valuable investment however if improper installation is done it will pose a far greater risk than any benefits spray foam offers. It is highly important to have the installation done by a professional who guarantees a safe application. More so, spray foam deters moisture. It pushes itself into even the tiniest nooks and crannies such giving a little chance for water to get in your home. Further, spray foam improves indoor air quality. Its major benefit is its ability to minimize indoor allergens such as dust, mold, mildew and other pollutants. And the best part it improves comfort since it creates an air-tight seal protecting your home from elements and keeping it warm, dry and comfortable.
With spray foam insulation, it guarantees to keep people feeling their best. It is the perfect solution that reduces allergy and asthma symptoms and minimizes other chemical sensitivities. And for optimal performance of spray foam, ensure to have a proper energy recovery ventilation system giving room if it is found to be defective or if it is not properly cured or begins to crack due to improper installation.
For more tips on Spray foam insulation, contact Custom Insulation Company, Inc.