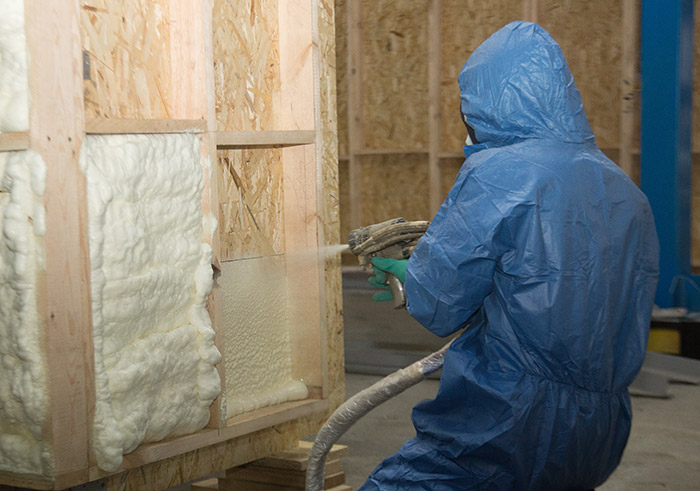 Spray foam insulation is a fantastically effective and value-cost home improvement solution. It delivers measurable results in the form of decreased energy cost. It does more than simply keep your conditioned hot air inside the home, it also acts a blockade for water intrusion into the home. Strongly consider spray foam insulation for your next home improvement project.
Do not miss a very important point to know and that is spray foam insulation WILL lower the cost of heating and cooling your home. So your home improvement investment begins to pay for itself from day one of the installation. The spray foam is the smart choice by homeowners not only because it reduces energy consumption, but it protects your home against mold and mildew growth as well. It does not require so many added materials so it lasts longer compared to any other insulation. Whatever weather conditions, your home is protected from cold and moisture during winter and protects it from heat during the summer. Another benefit using open cell spray foam will block noise better than any other type of insulation. It goes with the building structure too especially if closed cell type is used because of sturdiness to the walls and increases your home's value.
Aside from giving out the best comfort in your home, it also gives solutions to some possible problems that will damage your home. Spray foam insulation will fix that nasty crawl space or make your attic a usable space again. It removes that old musty smell in your basement and a lot more. Overall, the benefits of spray foam insulation will get everywhere in your home and will hold everything together as a strong glue.
For more tips on Spray foam insulation, contact Custom Insulation Company.