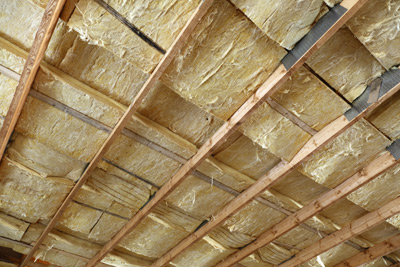 There are many insulation materials and types from which to choose for improving the comfort and energy efficiency of your home. Fiberglass blanket insulation has been the most common option for decades because of the many benefits it can offer. Whether you're hoping to upgrade your existing insulation or to insulate a newly constructed home, blanket insulation is a good choice.
Blanket insulation in Boston, MA is available in standard pre-cut lengths and widths designed to fit snugly between wall studs, attics, floor joists and ceiling rafters. It takes little time to install, conforms to all shapes and sizes of wall cavities, and fills in obstructions to create a monolithic seal that significantly reduces voids. By trapping pockets of air, it serves as a convenient method to increase the energy efficiency in your home. Fiberglass, the material used in blanket insulation, is an attractive choice for home attic insulation because it is not a fire hazard and is made from recycled content making it an environmentally responsible choice.
Most fiberglass batts are manufactured with a paper or foil backing, which serve as a vapor barrier. When installed properly, it creates a continuous membrane that retards the passage of moisture and air leakage and improves comfort and air quality in the living space. This ensures protection against air loss while keeping your home comfortable.
For more details regarding blanket insulation, contact Custom Insulation Company, Inc.