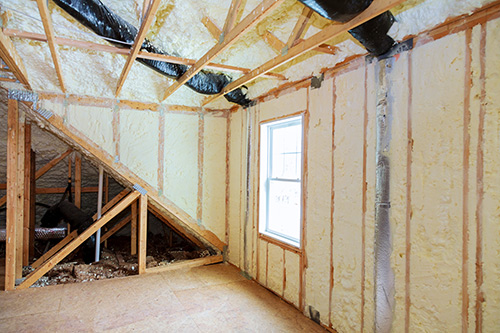 Properly insulating your home will provide a wide range of benefits. Often forgotten, insulating your walls is hugely beneficial because it limits air movement enables you to save up to 40 percent in heating and cooling bills.
There are multiple types of insulations that are highly recommended for insulating walls. The batt insulation, blown-in insulation and spray foam insulation are particularly effective. It saves energy, reduces heating and cooling bills. control noise and even reduce condensation. By properly insulating your home it not only reduces heating and cooling costs but greatly increases comfort in the long term. In getting the most energy efficiency from your insulation, insulating your existing walls and your ceiling during your renovation there are a range of insulating batts that will be suitable for your walls. There are options for polyester, glass wool, rock wool and natural wool. Most importantly, choosing the right R-value is significant because the higher the R-value the greater the resistance to heat transfer and the greater the insulating effect and energy that will be saving a lot of money.
It is proven that the easiest way to insulate walls is using fiberglass insulation. However, it requires professionals to do the installation to get the maximum benefit. Every gap and compressed batts will leave a path for heat or cold to escape. Get the most energy efficiency from your insulation and significantly it will increase your overall comfort.
For more tips on wall insulation, contact Custom Insulation Company, Inc.