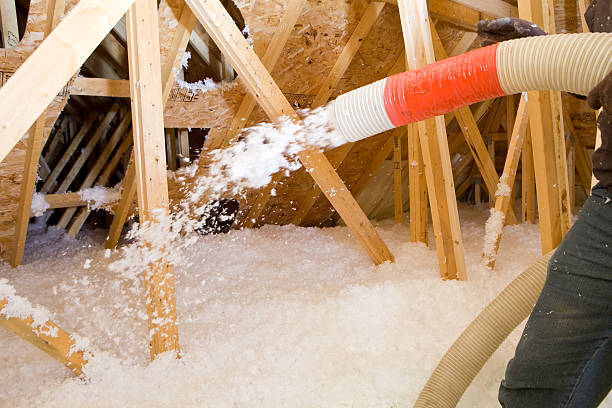 Some homeowners fail to realize the importance of tapping an insulation expert before marching off on a DIY project. We all take great pride in our DIY projects, but something as important as home insulation at least justifies a professional consult before marching out on a DIY home insulation project. In this blog post we'll tell you why.
Installing spray form insulation is simply more complicated than you might think. They might look easy on TV, but it actually requires skills and a great deal of expertise. Here are few good reasons why you need to leave the task to the professionals:
Insulation Professionals Have The Knowledge - Contrary to what you see on the internet, installing a home attic insulation is not a "spray and forget" exercise. There are specific strategies that vary with each and every individual property construct. Chances are you will miss key areas that need insulating but simply are not visible to the untrained eye.
It Requires The Right Tools - Certain tools are required when insulating a home which DIY-er's don't have. So you will end up spending more for buying or renting tools.
There Are Tricks of The Trade for Installation - Insulation makes a thermal barrier between the climate outside and within your living space. Professional installers make sure there's a sufficient air circulation in your home. Thus, they install ventilation devices for adequate air flow. They are trained to discern what other things to be done to ensure your home is efficiently insulated.
Proper Inspection Must Be Done By A Professional - Prior to insulating a home, inspection must be done to detect infestation, mold and mildew growth. Structural damages must be taken care first as well. Only a professional can thoroughly search for these flaws and they know where to look for them.
Limited Insulation Material Options - Your insulation material options are limited to what is available at your local hardware shop. You may fail to experience the savings and efficiency that comes with latest insulation materials.
All things considered, it likely will save you time, energy, and ultimately money by contact us here at the Custom Insulation Company, Inc. You'll be glad you did!