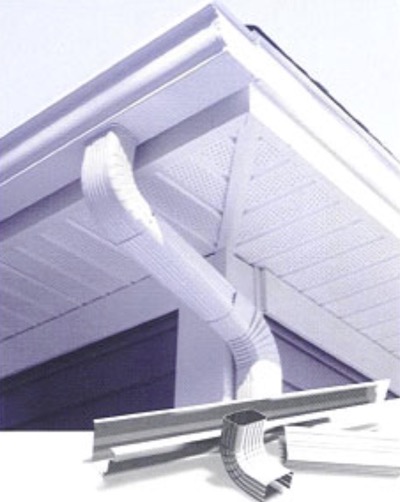 Clogged gutters can result to major problems for your home. Excessive water can ruin your foundation, destroy your landscaping, cause leaks in your roof, and flood your crawl spaces. Cleaning gutters is often a difficult and messy job which can also be hazardous as well. Now there's an easier solution for keeping gutters free from debris. The WaterFall Gutter Guard System is the answer.
The gutter guard system in Worcester, MA is a practical and economical way to prevent leaves and other debris from clogging your gutters and causing damage to your home. With the gutter guard system, rainwater can flow freely through the gutter to the downspout without worry of leaves, branches and other debris. Gutter guards also spares you from the dirty and dangerous job of bin-annual gutter cleaning or spending money on hiring someone to clean and clear the gutter system on your home. This gutter guard system remains secure even in harsh weather with sturdy clips.
Have you had enough of digging dirt, leaves, and debris from your gutters and downspouts? Make your life easier with the WaterFall gutter guard system. Now you can easily maintain the cleanliness of your gutters without ladders. Contact Custom Insulation, Inc. to learn more.