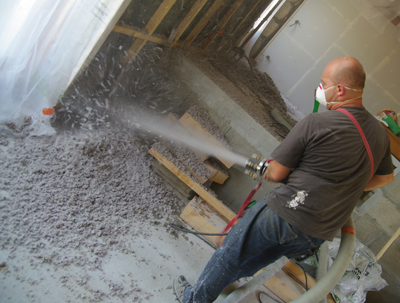 We live in a region with extreme winters so installing the right insulation for your home can deliver great savings and comfort. With the current cost of energy, homeowners should look for ways to minimize utility expenses. Selecting the right home attic insulation to keep costs down and comfort up is the right move.
Wet spray cellulose insulation is often preferred by many homeowners because it is as equally effective as spray foam but costs less. This loose-fill insulation is basically made of old newspapers, discarded card boards, and the other papers alike. These are sprayed using water drizzle to securely cover holes, gaps, and cracks. Because of this use of raw materials, many homeowners can afford this type of insulation.
Wet spray insulation in Boston, MA can effectively seal your home and prevent cold air from seeping into your home while keep treated air inside. Without overspending, homeowners can keep a home warm and cozy while lowering energy costs. Contact Custom Insulation Company to find out more about Wet spray insulation.