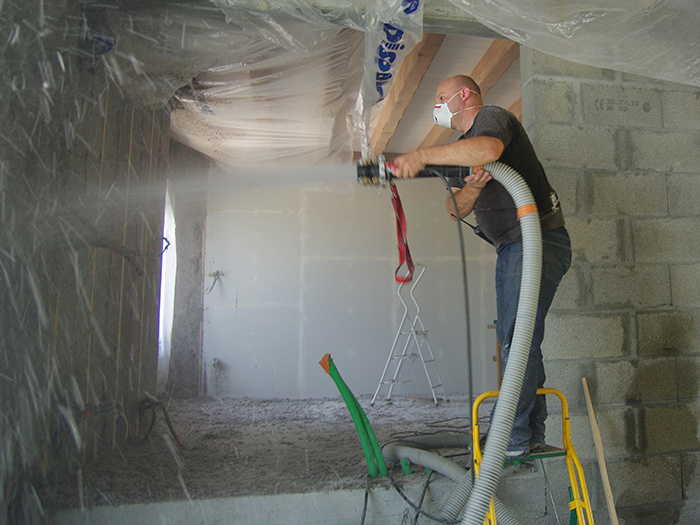 We've covered the advantages of spray foam insulation, but today we're going to cover down on spray cellulose insulation as an excellent consideration for upgrading your home's insulation. Many homeowners turn to this type of insulation as it is less costly than the other option. Like spray foam insulation, it is also a high-performance product despite using cheaper materials for the mixture.
Custom Insulation Company is using National Fiber's Cel-Pak premium, all borate cellulose insulation. This insulation product can increase the value of new buildings and existing homes. It can also serve as an excellent sound barrier and moisture control. With cellulose insulation in place, homeowners can experience significant energy savings.
Cellulose insulation is wet sprayed into every wall bay ensuring each is 100% full and as tightly-packed as possible. What's more, the product is non-irritating to the skin and so far no health issues are observed associated with installing cellulose insulation for the home.
Custom Insulation Company's Project Estimators will provide you with a free written proposal for your building or remodeling project. Our insulation specialist will promptly and effectively handle your installation, on-time and done right.
For more information or to have a Project Estimator, contact Custom Insulation Company, Inc.