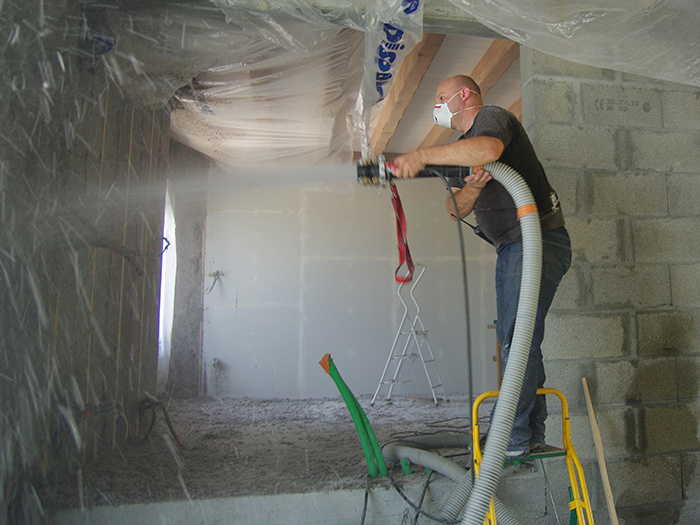 Cellulose insulation is one of the most preferred choice for home insulating materials. It offers the highest level of heat and cold retention of all insulation materials on the market today. They are made largely of recycled content. These reasons combine to offer strong justification for you to selec tit as your next home installation upgrade or for your new home's first insulation lay down.
With numerous advantages of wet spray cellulose insulation, being green is the top most benefit. It is eco-friendly because it uses up to 85 percent recycled paper, a paper that will otherwise end up in a landfill. It will reduce the amount of energy needed to heat or cool a building. Adding more, it is fire-safe. The fire retardants in cellulose insulation are so effective that it is one of the most fire resistant building materials found in a home. In the case there are obstructions found in walls and attics, loose-fill cellulose insulation is just right to settle round and conform to most of these cases. On the other hand, when walls are already finished, loose-fill insulation is being injected in order to add insulation. More so, it stands up against insects and vermin because cellulose insulation is treated with borates.
Furthermore, choosing cellulose insulation serves as an investment in the lives of the homeowners because it will allow them to live in a comfortable and healthy home. It will improve their home health and comfort by using the best insulation products and services.
For more tips on Cellulose insulation, contact Custom Insulation Company, Inc.