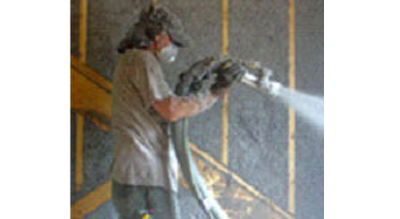 Wet spray cellulose insulation is as effective as spray foam insulation and less expensive. Just like spray foam insulation, wet spray cellulose insulation has great air sealing benefits with a more affordable approach. It emulates spray foam with the same level of air impermeability. For homeowners who are looking into better insulating their homes, spray cellulose insulation is the perfect alternative to achieve great results.
Installing wet spray insulation involves spraying shredded paper and a high percent of recycled or surplus materials into the nooks and crannies of the attic and cavities using water mist. That is why seeking the professional services of an insulation specialist is a practical thing to do. Having the right knowledge on the type of insulation that works best is important. Now that summer is almost here, homes need an effective barrier from heat to maintain comfortable indoor temperatures.
With wet spray cellulose insulation in Worcester, MA, homeowners are also able to enjoy the comfortable indoor climate through the combination of effective insulation and air conditioning. With effective insulation, air conditioners are not overused. In addition to having a cool, comfortable home in the summer, homeowners also save money through lower energy bills.
To find out more about wet spray cellulose insulation, contact Custom Insulation Company, Inc.