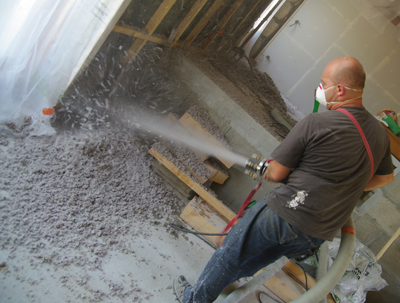 Most homeowners appreciate the value of a well-insulated home. Wet spray cellulose insulation is an affordable and sensible way to insulate new home construction as well as augmenting an aging home's insulation efficiency.
In some instances, cellulose insulation seals the home against air infiltration for less cost than other insulation materials.Cellulose insulation stands out as a common choice for new construction . It offers a stellar safety enhancement as it slows the spread of fire. All wet spray cellulose insulation products are treated for fire retardancy. It is a "green" way to insulate your home given the fact that it is based of recycled materials. borate which will make cellulose flame resistant, pest, and mold resistant.
We'll talk to you personally abut the most common question, the "R-value", or degree of insulation efficiency. This product ranks among the best R-value options in terms of affordability. For more tips on Insulation, contact Custom Insulation Company, Inc.